Restaurant / Cafe's (4)
Blue Mermaid Seafood & Steakhouse


10 Market Street , St. Catharines
Ontario, Canada L2R 5C6
Tel: 905 684-7465 Fax:
WebSite: http://www.thebluemermaid.com
Blue Mermaid Seafood & Steakhouse
10 Market Street
St. Catharines, Ontario, Canada, L2R 5C6
General Telephone: 905 684-7465
---
Bridgewater Country Club
700 Gilmore Road
Fort Erie, Ontario, Canada, L2A 5M4
General Telephone: 905-871-2400
---
Cibo Osteria
16 Ontario Street
Grimsby , Ontario , Canada , L3M 3N1
General Telephone: 905 309-5858
---
The Old Bank Bistro
41 Jarvis St.
Fort Erie, Ontario, Canada, L2A 2S3
General Telephone: 905-994-9222
---


Seneca Casinos Spring Lineup
SENECA CASINOS SPRINGS AHEAD WITH ENTERTAINMENT FOR MARCH AND...
More >>>
More Stories:
Seneca Casinos Spring...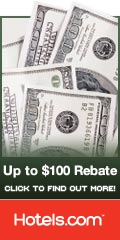 THE IMPROVISED SHAKESPEARE COMPANY
Feb 29, 2012 -
"Oh, it's no contest. The boys of Improvised Shakespeare completely stole the evening." (TimeOut New York)
More >>>
DRUM!
Mar 01, 2012 -
"An international success. It conquers the stage" (The Globe and Mail)
More >>>
THE 605 COLLECTIVE - AUDIBLE
Mar 03, 2012 -
Unplug from your network, turn off your phone and come watch a group of talented dance artists use their bodies to tell you about what you are missing in this digital age.
More >>>
SCRAPARTSMUSIC AT THE CENTRE FOR THE ARTS
Mar 06, 2013 -
This energetic group of talented percussionists create a tremendous spectacle with their instruments made from recycled metal scraps.
More >>>
RANDY BACHMAN AT THE CENTRE FOR THE ARTS
Mar 08, 2013 -
In the intimate setting of the Sean O'Sullivan Theatre, Randy Bachman shares his storied and successful career in Canadian music, offering unprecedented access to his musical history.
More >>>
BEST OF STING AND THE POLICE
Mar 09, 2013 -
Jeans 'n Classics combines rock musicians with a symphony orchestra while playing the music of Sting and The Police.
More >>>