Restaurant / Cafe's (4)
Blue Mermaid Seafood & Steakhouse


10 Market Street , St. Catharines
Ontario, Canada L2R 5C6
Tel: 905 684-7465 Fax:
WebSite: http://www.thebluemermaid.com
Blue Mermaid Seafood & Steakhouse
10 Market Street
St. Catharines, Ontario, Canada, L2R 5C6
General Telephone: 905 684-7465
---
Bridgewater Country Club
700 Gilmore Road
Fort Erie, Ontario, Canada, L2A 5M4
General Telephone: 905-871-2400
---
Cibo Osteria
16 Ontario Street
Grimsby , Ontario , Canada , L3M 3N1
General Telephone: 905 309-5858
---
The Old Bank Bistro
41 Jarvis St.
Fort Erie, Ontario, Canada, L2A 2S3
General Telephone: 905-994-9222
---


Seneca Casinos Spring Lineup
SENECA CASINOS SPRINGS AHEAD WITH ENTERTAINMENT FOR MARCH AND...
More >>>
More Stories:
Seneca Casinos Spring...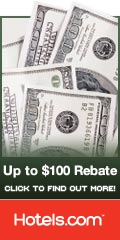 THE BERENSTAIN BEARS LIVE!
Mar 17, 2013 -
In this musical filled with fun songs and dancing, the Berenstain Bears learn important life lessons about honesty, trust, health and safety.
More >>>
TYLER YAREMA AT THE CENTRE FOR THE ARTS
Mar 20, 2013 -
This Toronto based jazz pianist and singer-songwriter has a crack band that plays New Orleans-influenced jazz and blues.
More >>>
THE INTERGALACTIC NEMESIS
Mar 21, 2013 -
"Something you simply must experience if you are a fan of awesome." (Collider.com)
More >>>