Accommodations (4)
Comfort Inn Clifton Hill - Niagara Falls Hotel
4960 Clifton Hill
Niagara Falls, Ontario, Canada, L2G 3N4
General Telephone: 1-800-263-2557
---
Diplomat Inn
5983 Stanley Avenue
Niagara Falls, Ontario, Canada, L2G 3Y8
General Telephone: 1-888-587-8412
---
La Toscana di Carlotta at Burns House
255 King Street
Niagara on the lake, Ontario, Canada, L0S 1J0
General Telephone: 1-866-577-2155
---
Oakes Hotel Overlooking the Falls
6546 Fallsview Blvd
Niagara Falls, Ontario, Canada, L2G 3W2
General Telephone: 905-356-4514
---


Seneca Casinos Spring Lineup
SENECA CASINOS SPRINGS AHEAD WITH ENTERTAINMENT FOR MARCH AND...
More >>>
More Stories:
Seneca Casinos Spring...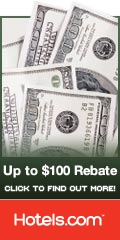 SING-A-LONG SOUND OF MUSIC
Jan 22, 2012 -
A worldwide phenomenon that filled Hollywood Bowl in Los Angeles comes to St. Catharines. Join in at this unique fun-filled interactive screening event of the classic film.
More >>>
MAVIS STAPLES
Jan 25, 2012 -
The legendary soul and gospel singer, of The Staples Singers, who is experiencing a late career renaissance and won the 2011 GRAMMY for Best Americana Album of the Year.
More >>>
SING-A-LONG SOUND OF MUSIC
Jan 27, 2013 -
"One of the funniest and most extraordinary evenings of my life." (The Independent)
More >>>
TAJ MAHAL TRIO AT THE CENTRE FOR THE ARTS
Jan 30, 2013 -
"Taj Mahal, singing in his gruff, lean voice with a finger-picked acoustic guitar, gave an authoritative performance." (The New York Times)
More >>>
AXIS THEATRE: THE NUMBER 14
Jan 31, 2013 -
Celebrate the 20th anniversary of this hilarious award-winning play. Described as part Monty Python, part Mr. Bean, the wacky adventures of this commuter crowd are sure to delight, please and surprise all ages.
More >>>
BALLET BC: ENCORE AT THE CENTRE FOR THE ARTS
Feb 02, 2013 -
A triple bill of diverse works by international choreographers William Forsythe, Medhi Walerski and Ballet BC's artistic director, Emily Molnar.
More >>>