Accommodations (4)
Comfort Inn Clifton Hill - Niagara Falls Hotel
4960 Clifton Hill
Niagara Falls, Ontario, Canada, L2G 3N4
General Telephone: 1-800-263-2557
---
Diplomat Inn
5983 Stanley Avenue
Niagara Falls, Ontario, Canada, L2G 3Y8
General Telephone: 1-888-587-8412
---
La Toscana di Carlotta at Burns House
255 King Street
Niagara on the lake, Ontario, Canada, L0S 1J0
General Telephone: 1-866-577-2155
---
Oakes Hotel Overlooking the Falls
6546 Fallsview Blvd
Niagara Falls, Ontario, Canada, L2G 3W2
General Telephone: 905-356-4514
---


Seneca Casinos Spring Lineup
SENECA CASINOS SPRINGS AHEAD WITH ENTERTAINMENT FOR MARCH AND...
More >>>
More Stories:
Seneca Casinos Spring...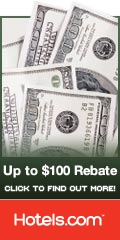 JAMES HUNTER
Apr 19, 2012 -
Hunter masterfully revives the vintage soul, R&B, blues and rock and roll sounds and feeling of artists such as Sam Cooke, Jackie Wilson and Ray Charles with incredible grace and fire.
More >>>
BIG BAD VOODOO DADDY
Apr 21, 2012 -
The biggest and baddest band in the land who swing with vigor, blaring horns, tight rhythm, galloping guitar and raucous vocals.
More >>>
GOOD LOVELIES AT THE CENTRE FOR THE ARTS
Apr 25, 2013 -
This folk trio plays upbeat, infectious grooves and their music draws audiences into sunshine-y rhythms and harmonies from an earlier age, while their banter keeps audiences laughing in the present.
More >>>