Featured Advertiser (4)
Aapex Driving Academy
214 Lakeport Road
St. Catharines, Ontario, Canada, L2N 4R5
General Telephone: 905-988-1688
---
Gallaghers Farm Market
346 Hwy 20 (Beside E.L. Crossley S.S.)
Fenwick, Ontario, Canada, LOS1CO
General Telephone: 905 892-0698
---
Jiffy Lube
5975 Thorold Stone Road
Niagara Falls, Ontario, Canada, L2J 1A4
General Telephone: 905 357-5823
---
Photography by Elma
6 Cheval Drive
Grimsby, Ontario, Canada, L3M 4P9
General Telephone: 905 945-0568
---


Seneca Casinos Spring Lineup
SENECA CASINOS SPRINGS AHEAD WITH ENTERTAINMENT FOR MARCH AND...
More >>>
More Stories:
Seneca Casinos Spring...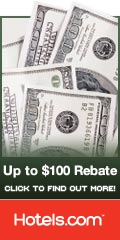 THE BOYS OF JERSEY SHORE
Jan 14, 2012 -
A symphonic twist on classics by your favourite artists from the 'Jersey Shore' such as Frankie Valli and the Four Seasons, Bruce Springsteen and Bon Jovi.
More >>>
BRENT BUTT AT THE CENTRE FOR THE ARTS
Jan 16, 2013 -
Recognized as one of Canada's top comedic talents, Brent Butt's deadpan brand of hilarity offers a unique and quirky view of Canadian culture.
More >>>
DANNY MICHEL AND THE HEARTBROKEN
Jan 17, 2013 -
"One of this country's undiscovered musical treasures." (Toronto Star)
More >>>